M Jatujak 3,900,000 ฿
M Jatujak Condo for sale
PROJECT CONCEPT
• Architecture concept
The modern tropical architectural style was inspired by the lines and colors of nature which can be presented in the form of vertical pattern and earth tone. These will create a warm and peaceful atmosphere to residents. The project separated you from the external environment.
• Landscape concept
The landscape design aims to create a lush green space to be in harmony with the park environment and to bring residents closer to the nature.
• Interior concept
This greenery concept will be carried out at ground floor by placing the lobby as a glass box floating in the landscape. The back drop of the lobby will be cladded with mirror to reflects the landscape and make the residents feel as if they are in the middle of greenery.
The facilities at the upper levels will also be integrated into landscape creating continuity between indoor and outdoor for seamless experience.
Unit layout is designed to maximize functional usage in limited space and make the room look airy and light. The room will cater for the resident's ever changing activities by introducing multifunction furniture, designed to take advantage of every corner and space in the room.
There are two alternatives of interior design concept : Macy and Martin. The overall color scheme is neutral color to suits the taste off all modern residents despite the difference of gender and age.
PROJECT DETAILS
LOCATION
Phaholyothin road, only 40 meters from
Jatujak weekend market. Walking distance to MRT Kamphang Phet and Jatujak staion, BTS Mochit and Saphan Khwai station
LAND AREA
4-0-0 Rai
BUILDING TYPE
2 buildings
Building A 32 storey 459 units
Building B 34 storey 405 units
FACILITY LIST
GROUND FLOOR
• Sport Arena
o Badminton court
o Street Basketball court
o Futsal pitch
• Kid's learning playground
• Pedestrian side gate
• Pedestrian main gate
• Guardhouse
• Major court
• Multi-terrain jogging trail
• Outdoor fitness station
• Reflexology garden
• Welcome court
• Pet zone
• Meditation garden
• BBQ promenade
• Bike rack
• Driver room
• Car wash area
TOWER A : GROUND FLOOR
• Tree house platform
• Launderette
• Privated mailbox
• Forest habitat lobby
• Concierge
• Lift Lobby
TOWER A : 32th FLOOR
• Sky pool lounge
• Pool table
• Sky yoga
• Reading lounge
• Steam room
• Sauna room
• Sky gym
• Kids pool with bubble jet
• Stream Water Pool
• Golf putt
• Outdoor spa
• Hydro massage pool
TOWER A : SKY ROOF
• Viewing Plaza
• Sky party deck
TOWER B : GROUND FLOOR
• Water habitat lobby
• Aquascape garden
• Concierge
• Launderette
• Lift Lobby
• Privated mailbox
TOWER B : 8th FLOOR
• Sky lounge
• Sky gym
• The Cliff Pool
• Pool side pavilion
• Steam room
• Sauna room
• Reading lounge
• Aerial yoga
• Pole dance
TOWER B : SKY ROOF
• Rooftop party deck
• Sunken cliff terrace
• Sunset cliff deck
• Sky meditation lawn
OTHER
• Shuttle service
• 24/7 Public Area WI-FI
• 24/7 Exclusive security system & keycard access
• High-speed elevator
• Professional Housekeeping
• Natural light & Ventilation system
• Water Efficiency system
NEIGHBORHOOD
UNIVERSITY/SCHOOL
Horwang school, Kasetsart University, St. John's University
HOSPITAL
Paolo Memorial, Phyathai 2, Vichaiyut
OFFICE BUILDING
PTT Headquarter, Thai Airways Headquarter, Bangkok Airways Headquarter, SCB Headquarter, TMB Headquarter, SCG Headquarter, Sun tower
SHOPPING & ENTERTAINMENT
Jatujak Weekend Market, Aor Tor Kor market , Central Plaza Ladprao, Big C, Major Cineplex Ratchayothin, Tesco Lotus, Union Mall, La Villa Aree, Uncle Perm market (Thai Airways)
PARK
Jatujak Park, The Wachirabenchatat Park, Queen Sirikit Park
Sale Price:3,900,000 Baht
---
Exterior Amenities
Business Centre
Kid's Pool
M Jatujak Phaholyothin road
Bangkok, BTS N8 Mo chit
Thailand
Sale Type: For Sale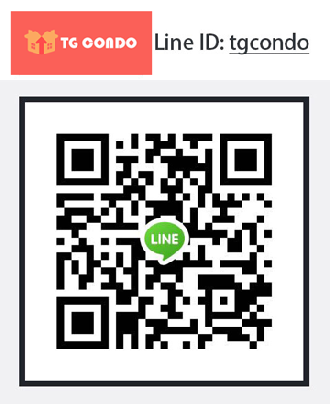 Alex Mason
TG Condo Pattaya
E:
This email address is being protected from spambots. You need JavaScript enabled to view it.
M: +66930144191
Contact Agent
M Jatujak Phaholyothin road
Bangkok, BTS N8 Mo chit
Thailand
Sale Type: For Sale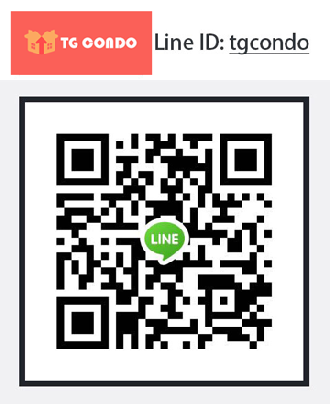 Alex Mason
TG Condo Pattaya
E:
This email address is being protected from spambots. You need JavaScript enabled to view it.
M: +66930144191
Contact Agent
Name
Location
Type
Distance
The information contained on this website has been received from sources which have been deemed reliable. Whereas every reasonable effort has been made to that it is accurate, TG Condo can not guarantee it. Hence no responsibility is assumed for any inaccuracies or discrepancies.