KLASS Langsuan 9,500,000 ฿
KLASS Langsuan Condo for sale
Langsuan has been one of the Bangkok's most coveted addresses for many years. Perhaps no single area can match its blend of cosmopolitan sophistication and tree-lined neighbourhood charm. Here you'll find high-rise residential, hotel and commercial architecture standing harmoniously amid stately home compounds.
This is also Bangkok's first bona fide restaurant and entertainment row.In this effervescent metropolitan atmosphere arrives KLASS Langsuan. One of the last freehold, low-rise properties in Langsuan, the second KLASS property joins KLASS Silom in offering Bangkok no less than the Champagne of Urban Living.
Concept
KLASS Langsuan skilifully captures the spirit of the location in every design element and in its very apprpach to urban living.
Cosmopolitan yet cosy
On the vanguard yet traditional
Coty-wise but with all the comforts of a country home
In short everything you desire and all of it situated on one of the rarest expanses of land on Bangkok.
Location
Distance to Points of Interest (in meters):
Central Chidlom 100
BTS Chidlom 100
Mater Dei 200
Lumpini Park 500
Central World 200
The Spirit of Langsuan
Langsuan embodies the full life well lived. It's about combining an international outlook with an appreciation for local ways. It's about work and play.
That a Langsuan address is so valued comes as no surprise. A drive down the soi reveals a Central Business District location truly right in the middle of things. Yet step out and walk under the shade of trees past neighbourhood shops alongside gleaming high-rise facades, then wander into the small, quiet streets is off Langsuan, and you'll quickly see that here is found the best of both worlds.
Yes, the rewards of Langsuan living are many. And certainly among them is the opportunity to reward yourself with a day of shopping and dining. To this end KLASS Langsuan's location is unbeatable. In addition to the boutiques and speciality shops and restaurants on Langsuan itself, a brief walk or BTS skytrain ride away are the major shopping and dining destinations of Chidlom and Ratchaprasong, among them Central Chidlom, Amarin Plaza, CentralWorld, Siam Paragon, Siam Centre and MBK.
Facilities:
Lobby lounge/Library
Swimming pool/ Kid's pool
Jacuzzi Fitness room
Sauna & Changing room
Sundeck and garden
KLASS Langsuan is managed and operated by Langsuan Assets, a developer group specialized in residential projects from private houses, apartments to condominiums. Previous projects include Silom City Resort in Soi Pipat Silom, Klass Silom, Socio Ruam Rudee, and Socio Reference 61. Langsuan Assets works only with leading partners, architects, space planners and construction management consultants in order to assure quality in every detail. Klass Lifestyle Condominium is designed with details of your long-term living experience in mind. The project is financially secured and supported by Bangkok Bank Public Company Limited.
Sale Price:9,500,000 Baht
---
Exterior Amenities
Business Centre
Kid's Pool
KLASS Langsuan Langsuan Road
Bangkok, BTS E1 Chit Lom
Thailand
Sale Type: For Sale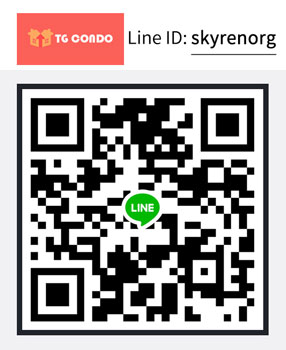 Alex Agent
TG CONDO Thailand
E:
This email address is being protected from spambots. You need JavaScript enabled to view it.
M: +66860522208
Contact Agent
KLASS Langsuan Langsuan Road
Bangkok, BTS E1 Chit Lom
Thailand
Sale Type: For Sale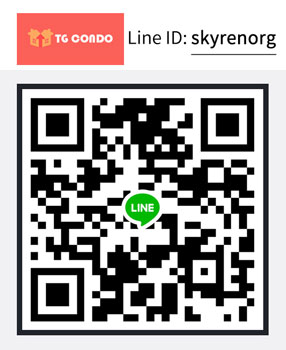 Alex Agent
TG CONDO Thailand
E:
This email address is being protected from spambots. You need JavaScript enabled to view it.
M: +66860522208
Contact Agent
Name
Location
Type
Distance
The information contained on this website has been received from sources which have been deemed reliable. Whereas every reasonable effort has been made to that it is accurate, TG Condo can not guarantee it. Hence no responsibility is assumed for any inaccuracies or discrepancies.