88 Condo HuaHin 2,010,000 ฿
88 Condo HuaHin
HUA HIN CHIC STYLE is the decoration of the 88 condo hua hin is decorated with a blend of modern style and luxury materials add to the suitability of the area. And its unique and beautiful. Applied to the furniture with a unique personality in the use of color and design. Integrated into the design in a format that is popular today as a mood of relaxation to the room perfectly. It has been inspired by the relaxed life in the coastal area. Yet filled with emotion and elegance with modern style. Highlights of the room with the selected of materials and furnishings reflect the taste. The materials that are shiny. luxurious feel with glass grinding and selection of materials to make furniture that is easy to maintain focus as well.
Location
•Center of Hua Hin city. Just 5 min go to landmark as Police station, Night market, Hua Hin Market Village Shopping Center, Bangkok-Hua Hin Hospital and Sub-district Official. 
At the location 88 condo is another viewpoint in Hua Hin. Is so beautiful and Is another highlight of Hua Hin
•Because you can see the view of Hua Hin. From Hua-Hin Grand Hotel & Plaza to khao takiab. Chance Land area at 88 condo and around the price has increased in every6 month. It's best to buy for investment.
•88 condo is opposite the Court of Hua Hin and Rajamangala University of Technology Rattanakosin
•In the future will have a new golf course near 88 condo not over 1 kilometer.
Facilities:
• Modern lobby with internet service.
• Relax with a luxury swimming pool, Length approximately 30x12x1.8 m. and Kid pool.
• Fitness and Yoga room enjoy with beautiful view.
• Mini restaurant near swimming pool
• Free cable TV for every unit
• Internet service: Lobby, Swimming pool and Mini restaurant area.
• Lawn and Garden.
• Charter bus 3 times a day.
Public utility:Electric fee follow as electricity authority rate.
Elevator System6 elevators. (2 elevators for one building)
Security System24-hour security and keypad-operated entrances and exits and CCTV
Fire Safety SystemFire extinguishers located on every floor,smoke detectors and sprinklers covering every unit and corridor, fire alarms andfire-warning facilities, fire escape stairway on each building.
Sale Price: 2,010,000THB
---
Exterior Amenities
Business Centre
Landscaping
88 Condo HuaHin HuaHin
Hua Hin
Thailand
Sale Type: For Sale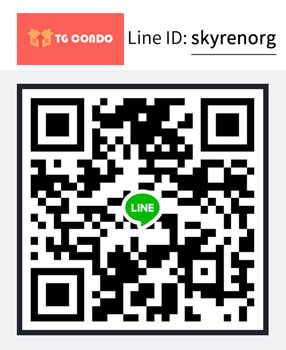 Pattaya Condo
TG Condo Pattaya
E:
This email address is being protected from spambots. You need JavaScript enabled to view it.
P: +66 86052 2208
Contact Agent
Year Built

Q4 2016
Ownership

Foreign ownership
88 Condo HuaHin HuaHin
Hua Hin
Thailand
Sale Type: For Sale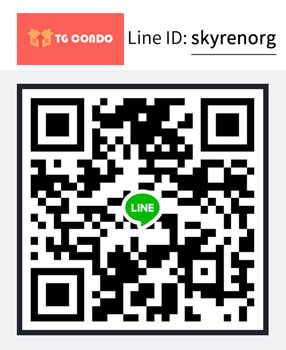 Pattaya Condo
TG Condo Pattaya
E:
This email address is being protected from spambots. You need JavaScript enabled to view it.
P: +66 86052 2208
Contact Agent
Name
Location
Type
Distance
The information contained on this website has been received from sources which have been deemed reliable. Whereas every reasonable effort has been made to that it is accurate, TG Condo can not guarantee it. Hence no responsibility is assumed for any inaccuracies or discrepancies.