The Gallery 2,574,307 ฿
Bearing Condo for sale
Desing Concept
Art of life, Art of living
The Gellery-Bearing(Sukhumvit 107),offers modern and stylish urban high rise condominium where style meets perfectly with function right in the heart of Bangkok.Aiming to provide tasteful desing and quality development,The Urban Property pays attention to every little detail and creates an affordable yet luxurious property for any individuals to enjoy as their own expression of style.
At The Gallery,life is curated in unique ways as carefully arranged exhibition.Living becomes a big blank canvas where individuals can add colours and freshness into every essence.
Over the past five years, the developers of The Gallery Bearing have been building themselves an excellent reputation in Pattaya for developing fine buildings which are affordably-priced, well-located and rich in features. The result is that all of their past developments have seen substantial capital increases for buyers and a booming rental market, with occupancy rates that are so high that there are waiting lists at most of them from tenants wishing to rent there.
Now the developers bring their tried-and-tested formula to Bangkok for the first time with the launch of The Gallery Bearing.
The Gallery Bearing occupies an enviable location less than 600m from Bearing BTS station – currently the most easterly station on the network until the line is extended. The Bearing area is developing quickly and has become a major property hotspot thanks to the ease in which it is possible to get into the centre and the fact that it is close to Bangkok International Airport, located just 17km from here.
The Chonburi Expressway starts just 2km from here, which also means that buyers in The Gallery can be enjoying the beaches of Pattaya and its surrounding area in less than 90 minutes by car. As a result, Bearing is already becoming very popular with the expat population.
Prices in the Bearing area are currently very affordable when compared to the other parts of Bangkok served by the existing BTS network, but prices here are now increasing rapidly, which means that buying in this area is an excellent medium-term investment.
Although containing only 269 units in a 27-storey tower, the level of facilities on offer at The Gallery rivals those of much larger developments where apartments are priced substantially higher. Due to the modern and stylish irregular architecture of the project, there are gardens at The Gallery on several levels, including a rooftop garden right on the top floor, which offers stunning views of the cityscape of downtown Bangkok. Also located as part of the rooftop is the development's infinity pool, sky lounge and fully-equipped fitness centre, which also includes a sauna. Uniquely, The Gallery also contains a library and yoga room.
As well as the wide variety of facilities within The Gallery itself, there are plenty of other amenities within easy access of the project. The Gallery is just 3km away from two of the largest shopping malls in East Bangkok – Central Bangna and Mega Bangna – plus a host of hypermarkets. Furnishing your new apartment will be a breeze also as the development is located just a few minutes away from the two biggest furniture shopping malls in Bangkok – IKEA Mall and Index Living Mall.
In short, The Gallery offers a perfect location whether you are commuting to work each day or enjoying a weekend of leisure – either enjoying the many facilities offered inside the project, or the variety of entertainment options within easy reach.
Sale Price:2,570,000Bath
---
Exterior Amenities
Business Centre
Kid's Pool
The Gallery Soi Sukhumvit 107
Bangkok, BTS E14 Bearing
Thailand
Sale Type: For Sale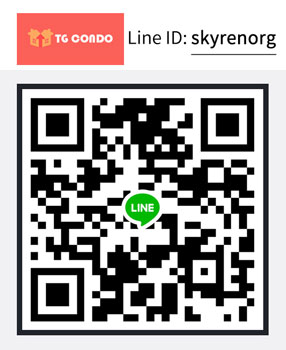 Alex Agent
TG CONDO Thailand
E:
This email address is being protected from spambots. You need JavaScript enabled to view it.
M: +66860522208
Contact Agent
The Gallery Soi Sukhumvit 107
Bangkok, BTS E14 Bearing
Thailand
Sale Type: For Sale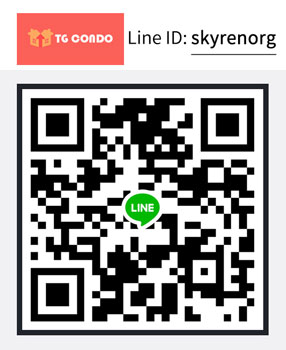 Alex Agent
TG CONDO Thailand
E:
This email address is being protected from spambots. You need JavaScript enabled to view it.
M: +66860522208
Contact Agent
Name
Location
Type
Distance
The information contained on this website has been received from sources which have been deemed reliable. Whereas every reasonable effort has been made to that it is accurate, TG Condo can not guarantee it. Hence no responsibility is assumed for any inaccuracies or discrepancies.