Blue Lagoon 1,100,000 ฿
Blue Lagoon Condo for sale
Touch of your dream
The "Blue Lagoon" is an exciting new 7 storey low rise condominium with only 284 condos divided between two buildings and is ideally located just off Soi Chai Yaphruek. Located only a short walk to the pristine Jomtien Beach with all the benefits that this area has to offer. The Blue Lagoon is also ideal for a single person or the family.
The Condominium boasts two 50 metre lagoon pools separated by a walk over bridge each with their own jacuzzi from which you can relax and enjoy the peaceful surroundings. Spacious well designd condos with excellent finishes.
Design & Concept
Project Type: Low-rise Condominium, 2 Building, 7 Story, 284 Units, 6 room types
Location: Chaiyapruk Rd. Soi Chaiyapruk2
Parking: Underground
Expected: Completion of 2018
Facilities
- Built-in Furniture
- Large Edge Pool, Jacuzzi
- High-Speed Elevators
- Sauna and Fitness Center
- Wifi
- Security Guard and CCTV 24 Hours
- Cable TV, Telephone system PABX
- Shuttle service
Nearby Attractions
Jomtien Beach
Jomtien is a town on the east coast of the Gulf of Thailand about 165 km southeast of Bangkok in Chonburi Province. It is about 3 km south of Pattaya and is home to high-rise condominiums, beach side hotels, beaches, and restaurants.
Jomtien Beach is known for its water sports (jet skis, para-sailing, scuba diving), and for several annual sponsored sports events and festivals, attracting visitors from around the world.
Underwater World Pattaya
Underwater World Pattaya is a leisure attraction showcasing the rich variety of marine life found around the region. Situated at Pattaya, it complements the many other educational and recreational activities available at this beautiful seaside resort. Besides opening visitors eyes to the brilliance and diversity of undersea life, Underwater World Pattaya also plays an important role in education and marine conservation. School visits are actively supported, and new educational programs are constantly being developed.
Pattaya Dolphin World
Pattaya Dolphin World & Resort is home to two species of dolphins: Indo-Pacific Humpback dolphins and Irrawaddy dolphins. There are seven dolphins (males and females) in total. Four of them perform shows while the other three can swim with visitors. The first show is performed at the 6-metre-deep pool, in which the adorable dolphins will show off their various skills, including dancing to music, giving spectators a "Wai" by lifting up their fins, jumping through hoops at a great height and striking funny poses for the amusement of the audience.
Nongnooch Garden
Nong Nooch Tropical Garden is a major tourist attraction in Pattaya. Although the garden is very large, it is well decorated for every part. Visitors can find different kinds of trees, and flowers, so it could be a great place to enjoy natural attraction, especially for those who are interested in gardening and different kinds of trees. Apart from the beautiful garden, visitors can enjoy Thai cultural and traditional shows and they can also enjoy elephant shows, take some photo with tigers, birds, butterflies, and so on.
Thai Alangkarn Theater
At the heart of THAI ALANGKARN THEATER is the "Theater", a state-of- the-art theater that can entertain 2000 guests. It is decorated in a Modern-Thai Style inclusive of a 70 meters length Hexa stage, two large 11 x 15 meters screens, and a 50 meter water screen for presenting "The Thai Extravaganza Show" in a PANORAMIC CONCEPT with the combination of multi-dimension techniques of presentation, such as Pyrotechnics, Multi-Color Laser Show, Real Surround Sound System and more.
Mimosa
Mimosa Pattaya shopping - eat - a trip abroad. Under the concept "The City of Love City To drying Love" marked by urban architecture Colmar (Colmar), France. The ancient city was ranked first in 10 of the romance world, notably by building shops and vibrant colors. Surrounded by an aura of love waiting for you to come to relax and watch the picture. With good memories every day. Mimosa open officially on February 14, 2556 under the concept of The City of Love on over 50 acres with a budget of 1,000 million baht, can accommodate at least 10,000 people
Pattaya Floating Market
Here, visitors will get to witness the impressive service. And selected activities such as buying products. Both native folk fashion and Handmade. Or is it a delicious meal, a wide variety available in the house and the boat makes dating me back to the days of the life of a generation grandparents focused on trade and water transport is key.
Silver Lake Pattaya
Silverlake winery (Silverlake Vineyards or Silverlake Grape Farm) has recently become one of most popular attractions in Pattaya. Although visitors are unable to see the wine yards with a plenty of grapes all the times, it is still very popular without any seasoning problems. This is because visitors can find a spectacular view at this Silverlake Winery such as the colorful flowers, Khao Chi Chan as a background, sunset at the lake, and so on.
Sale Price:1,100,000 Baht
---
Exterior Amenities
Business Centre
Kid's Pool
Blue Lagoon Soi Chaiyapruk2
Pattaya, Jomtien
Thailand
Sale Type: For Sale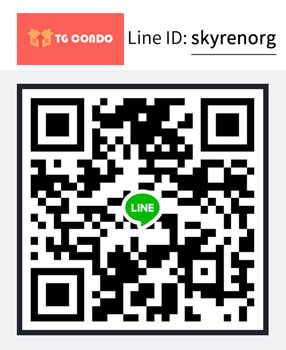 Alex Agent
TG CONDO Thailand
E:
This email address is being protected from spambots. You need JavaScript enabled to view it.
M: +66860522208
Contact Agent
Blue Lagoon Soi Chaiyapruk2
Pattaya, Jomtien
Thailand
Sale Type: For Sale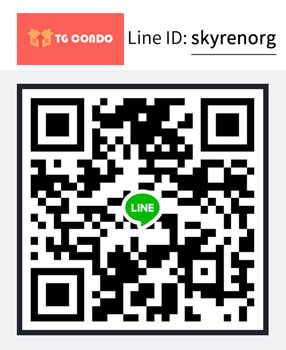 Alex Agent
TG CONDO Thailand
E:
This email address is being protected from spambots. You need JavaScript enabled to view it.
M: +66860522208
Contact Agent
Name
Location
Type
Distance
The information contained on this website has been received from sources which have been deemed reliable. Whereas every reasonable effort has been made to that it is accurate, TG Condo can not guarantee it. Hence no responsibility is assumed for any inaccuracies or discrepancies.