Circle Sukhumvit 11 18,500,000 ฿
Circle Sukhumvit 11 Condo for sale
Smart Parking
Impress you since the 1St step with smart parking
At Circle Sukhumvit 11 you will no longer have to waste time trying to find a parking spot for your car because we will do the work for you. It is now possible to step out of your car and be right in front of your doorstep circle Sukhumvit 11 's smart parking provides the residents with convenient and delightful experiences like in New York,Shanghai and Hong Kong making their lives easier and pleasant.
Sanctuary complex
Hideaway city resort at your doortep
facilities which are normally found in 5 star hotels can now be experienced in circle Sukhumvit 11. from swimming pool with under water music to spa and theatre can be found over 4 floors Ao 900 square meters of open space in the condominium. you won't have to go far to feel like you're on a vacation because the source of relaxation is only a step away from your home.
Aqua music system
Fullfill your moment with aqua music system
Circle Sukhumvit 11 provides 5 star hotels quality facility of aqua music system which can't be found in other condominiums.music is proven to be beneficial to our bodies by helping us relax and loosen up. incorporating the two facilities now you can work out while experiencing pleasure and relaxation.
Breezy corridor
24 hrs. and 365 days cool breeze at every corridor here
Make yourself at home from the 1st step into the condominium. circle Sukhumvit 11 operates "pre-cooled fresh air system & odor ingress prevention" 24 hours and 365 days a year hence you no longer have to be in your house to feel the cool breeze. you will feel fresh and relaxed at every corridor you are in the condominium.
iWalls
Adjust your space according to your style
Movable walls allow you to easily transform and reconfigure your house depending on your whim. your house can now be altered from bedroom to opened party room in a split second.
Thermal smart frame
Keep the heat out of your room
Circle Sukhumvit 11, you can now enjoy the view and the sunlight without having to worry about uv light penetration because we use double glazed windows and thermal smart frame to reduce the heat coming into your room and make sure that your room stays cool and comfortable despite the external weather. you will save the electricity cost of air conditioner as well as help save your world.
Clear water system
Save the world with clear water system
Instead of lettering the used water go to waste. Circle Sukhumvit 11 recycles and reuses the reclaimed water to replenish the garden or for cleaning which is not only reliable, cost effective but also a step towards seving the world.
Tap of drink
Drinkable water is ready at your room
Circle Sukhumvit 11 provides drinkable water straight from a designate tap. there is no need to constantly go out and buy or order water anymore. clean drinking water is now accessible in a more cost effective convenient, eco - friendly and tastier way at circle Sukhumvit 11. you can now help save both the world and money.
Friendly water system
Reduce costs on water healing
We utilize the heat recovery system, an advanced technology from japan, which uses the compressor from your air conditioner to heat up the water thus, reducing your costs on shower water heater.
iConnect Multi-Entertainment TV
Reduce costs on water healing
Circle Sukhumvit 11 brings you a step closer to feeling like in a 5 star hotels at home, flipping through channels and watching news or listening to radios from different parts of the world.
iControl
Controllable life with our advancement
With the advanced technology, now we can control various electronic devices with a single universal remote control. as if is not convenient enough, Circle Sukhumvit 11 provides applications on smart phones, which can act as a remote control in or outside your home. the lifestyle that you've dreamed of is only a click away.
Facilities
- Lobby
- Swimming pool with underwater aqua sonic speaker system
- Kid's pool with underwater aqua sonic speaker system
- Outdoor lounge deck
- Cascading garden
- State-of-the-art fitness center
- Aerobic and Yoga room
- Wellness spa
- Club house
- Family home theater room
Sale Price:18,500,000 Baht
---
Interior Amenities
Property Management Office
Exterior Amenities
Business Centre
Kid's Pool
Circle Sukhumvit 11 Soi Sukhumvit 11
Bangkok, BTS E3 Nana
Thailand
Sale Type: For Sale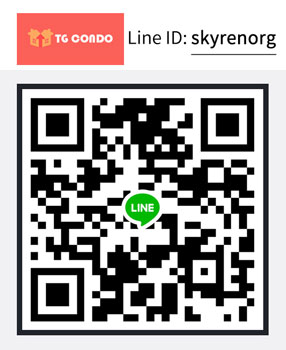 Alex Agent
TG CONDO Thailand
E:
This email address is being protected from spambots. You need JavaScript enabled to view it.
M: +66860522208
Contact Agent
Circle Sukhumvit 11 Soi Sukhumvit 11
Bangkok, BTS E3 Nana
Thailand
Sale Type: For Sale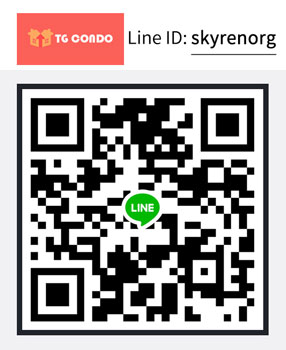 Alex Agent
TG CONDO Thailand
E:
This email address is being protected from spambots. You need JavaScript enabled to view it.
M: +66860522208
Contact Agent
Name
Location
Type
Distance
The information contained on this website has been received from sources which have been deemed reliable. Whereas every reasonable effort has been made to that it is accurate, TG Condo can not guarantee it. Hence no responsibility is assumed for any inaccuracies or discrepancies.