Conner Ratchathewi Condo For Sale 8,100,000 ฿
CONNER RATCHATHEWI
THE FUTURE IS AROUND THE CONNER
Conner Ratchathewi…a life in sync with tomorrow's world.
Presenting Bangkok's new luxury residence where the world is at your doorstep with zero distance to the soon-to-launch MTR Ratchathewi, a 300-metre walking distance from BTS Ratchathewi and only 700 metres or 1 BTS station from Siam.
Towering majestically in the prime "Ratchathewi" location, this 38-floor condominium is an epitome of the design concept "From Human to Human" with world-class construction design and attention to detail on future lifestyle facilities as well as state-of-the-art environmental friendly technology for city dweller's total convenience and living pleasure.
Conner Ratchathewi…a perfect future living space for today's urbanites.
VERTICAL FOREST
Striving to become a rare 'nature-inspired' residence in the prime city location, Conner Ratchathewi offers daily does of refresshing tranquility through a "Vertical Forest". This great green wall exceeding the height above 80 metres and combining over 145,987 trees exudes a remarkable supply of oxygen to revitalise more than 375 people per day. A unique design element that belongs to a true condominium of the future.
DELIVERY BOX & STORAGE ROOM
To complement the speed and convenience of urban life with food delivery being on everyone's lips, Conner Ratchathewi has innovative facility-a "Delivery Box" for food delivery and food reheating equipment, a "Storage Room" for big quantity ordering and above all, a "concierge service" for all delivery operation.
HIDEAWAY COURTYARD
This is the hideaway garden of ponds and big lush trees with light woods and white rocks decoration, separated from the formal areas. A symbol of "Public-Share-Private" creative concept serves as an island of green privacy, tranquility and relaxation for the residents.
LOBBY LOUNGE & PARKING LOUNGE
Unlike others, Conner Ratchathewi has the best lobby space allocation for all types of functions.The floating lobby lounge adorned with dark wood and eye-catching sculptures gives the relaxing joy to the proud dwellers.
Residents can wait for their cars at the automatic parking lounge.This splendid marble lounge reflects the sophistication and classy style that is well-maintained throughout the project.
STUDY AREA
Study Area with private room at Conner Ratchathewi ensures top privacy for personal needs and meeting function. The multipurpose step seat also makes meeting or social gathering more relaxing and cane used as work table.
THE CLUB
Above the study area is The Club with an amazing view over "Vertical Forest," designed to provide maximum privacy for top business meeting and alternatively to welcome your VIP guests.
AESTHETIC EXPERIENCE
Designed with simplicity in mind but attention to details throughout the project, Conner Ratchathewi has impressive communal spaces for diverse lifestyles with "Hospitality Vibes" in the air. Every day is a resort-like yet homely retreat in the heart of Bangkok.
Sale Price: 8,100,000 Baht
---
Conner Ratchawi Ratchathewi
Bangkok, BTS N1 Ratchathewi
Thailand
Sale Type: For Sale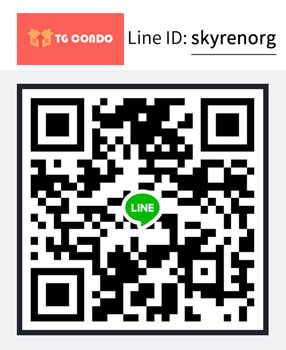 Alex Agent
TG CONDO Thailand
E:
This email address is being protected from spambots. You need JavaScript enabled to view it.
M: +66860522208
Contact Agent
Conner Ratchawi Ratchathewi
Bangkok, BTS N1 Ratchathewi
Thailand
Sale Type: For Sale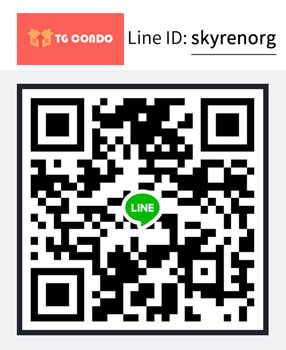 Alex Agent
TG CONDO Thailand
E:
This email address is being protected from spambots. You need JavaScript enabled to view it.
M: +66860522208
Contact Agent
Name
Location
Type
Distance
The information contained on this website has been received from sources which have been deemed reliable. Whereas every reasonable effort has been made to that it is accurate, TG Condo can not guarantee it. Hence no responsibility is assumed for any inaccuracies or discrepancies.