Dcondo Rin Condo For Sale 2,000,000 ฿
Dcondo Rin
Chiang Mai is the historical and cultural center of northern Thailand and the political and economic center of Northern Thailand. It was the capital of Chiang Mai Province. It was the capital of the Kingdom of Lanna from 1296 to 1768. The Kingdom of Lanna later developed into a tributary country of the Kingdom of Chiang Mai from 1774-1939. Chiang Mai is 700 kilometers from Bangkok and leans on the highest mountain in Thailand. Chiang Mai has a pleasant climate and is warm and cool in winter. It is a famous summer resort. With a population of 1.14 million, Chiang Mai is the most economically developed province after Bangkok. Chiang Mai is also one of the most attractive cities for ASEAN real estate investment. (The Nation, 2017))
As a tourist city, Chiang Mai has more than 30 flights to other cities in Thailand. There are more than 20 flights to Chiang Mai in China, and there are more than a dozen flights from other countries to Chiang Mai. The second international airport of Chiang Mai will be built in 2019 and is scheduled to be completed in 2023. In addition to the development of tourism, the Chiang Mai government is also prosperous in other industries. The government is currently building an intelligent Chiang Mai. Mainly from the people's livelihood: transportation, agriculture, medical and other aspects of support.
Dcondo Rin is located in the Fahaam area of ​​Chiang Mai, Thailand, super highway, next to Chiang Mai's central festival department store. The project land area is 4-0-56.1 Lai Di (19,808 square meters), which is an 8-storey residential building with two households with a total number of 411 households. Developed and built for the famous Thai developer Shangsi Rui. The green area of ​​the project is 1,391 square meters and there are 124 parking spaces (the residents are free to park and stop).
The design concept of Dcondo Rin is to combine the living culture of Chiang Mai Naran with the apartment building, combining modern design with ancient elements to design an apartment with a unique Chiang Mai Nalan culture. The beauty of Chiang Mai, the way of Nalan, the beautiful curves, lines and angles of the ancient buildings of Naran are reflected in the D Condo Rin apartment we are going to talk about.
Dcondo Rin is the latest launch of the Dcondo series created by Sisirui Development. The previous Dcondo apartments have been sold out in Dcondo Nim & Dcondo Sign & Dcondo ping. Compared with other properties, sales performance is unprecedented. . I believe that the well-designed Dcondo Rin apartment launched in November will be more popular with the Thai people
General facilities of the property
24-hour security
Mailbox room
Parking lot
GYM
Children's play pool
Public swimming pool
Multi-functional lawn and sports area
Fire alarm system
Smoke Detectors
Electronic access control system
Steam room
Welcome lobby
Property indoor facilities
Full set of high-end furniture
refrigerator
Flat screen TV
sofa
air conditioning
Finely decorated bathroom
Sale Price:2,000,000 Baht
---
Dcondo Rin Super Highway RD
Chiang Mai
Thailand
Sale Type: For Sale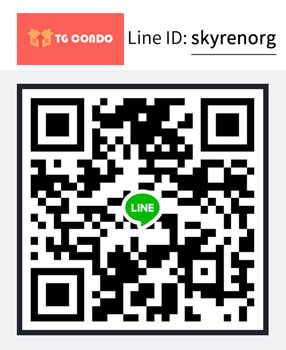 Alex Agent
TG CONDO Thailand
E:
This email address is being protected from spambots. You need JavaScript enabled to view it.
M: +66860522208
Contact Agent
Dcondo Rin Super Highway RD
Chiang Mai
Thailand
Sale Type: For Sale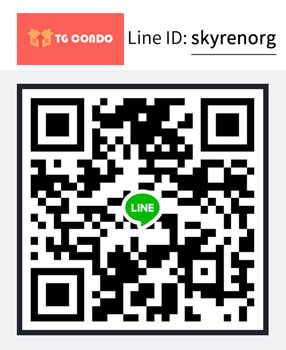 Alex Agent
TG CONDO Thailand
E:
This email address is being protected from spambots. You need JavaScript enabled to view it.
M: +66860522208
Contact Agent
Name
Location
Type
Distance
The information contained on this website has been received from sources which have been deemed reliable. Whereas every reasonable effort has been made to that it is accurate, TG Condo can not guarantee it. Hence no responsibility is assumed for any inaccuracies or discrepancies.