M Phyathai 7,900,000 ฿
M Phyathai Condo for sale
THE COMPLETE LIVING CONCEPT
Life is borderless.Move with the heartbeat of the city in style.Metro citizen,the generation of the world that is on the fast track of life and is always connected with your urbanite brethren.Your style is your own,cool and hip.The identity of urban lifestyle mingles in you.
PROJECT CONCEPT
• Inter-Locking Masses Connect
M Phyathai is a 35-storey condominium built around the concept of 'Inter-Locking
Masses Connect'; each part of the building uses different materials and tones to interlock with each other.Rich colors run across lighter colors to create a flowing contrast, a style that forms a unique feel to the architecture.
• Connect the comfortable
M Phyathai is located on Phyathai Road and just a scant 100 meters from the Victory Monument BTS station. Nearby you'll also find the Airport link for when travel is a must and the Victory Monument expressway exit for when you're out for a drive. We are close to a number of shopping areas and a variety of entertainment is at hand.
• The Complete Living Concept
- Pocket Garden, there are green space every of 4 floors.
- Sky Garden with Cabanas, open air garden on 6 th floor with Cabanas and BBQ area
- Top Floor Facilities, three floors of entertainment that are separate from the residential areas and connected by a slick glass elevator.
- Special Facility : Fish Tank Pool, Jacuzzi Pool, Spa Room, Karaoke Room, Reading Lounge และ Outdoor Party Deck.
Standard Facility: Fitness Room, Steam & Sauna Room.
• Customize Your Life
M Phyathai Project, an Urban Lifestyle…Your True Identity.
The M Phyathai Project residences let you customize five different design schemes
to match your style: the Metro design, the hip Mod scheme, the Minimalux theme. The Mystique look and the Mademoiselle concept.
You can further tailor your choice by choosing from a couple of different tones: Taupe brings a warm grey touch; while Grey offers a cool grey ambience.
PROJECT DETAILS
Location
Phyathai Road 100 Meters to Victory Monument BTS Stations and 400 Meters and Airport Link
Land Area
1-2-23 Rai
Building Type
Tower-35 Stories, 213 Units
FACILITY LIST
6th Floor
• Sky garden with cabanas
• BBQ area
Roof floor level
• Swimming pool and child pool
• Outdoor Jacuzzi
• Spa room
• Fitness room
• Sauna room
• Steam room
• Separate Lady's and Men's restroom/ shower/ changing room
• Laundry room
• Multi-purpose room
• Reflecive pond
Reading lounge level
• Reading lounge
• Karaoke room
• Rooftop level
• Outdoor party deck
NEIGHBORHOOD
SHOPPING & ENTERTAINMENT
• King Power Complex
• Siam Paragon
• Siam Discovery Center
• Central World
• La Villa
• Pullman Hotel
• Jatujak Weekend Market
University / School
• Chulalongkorn University
• Mahidol University
• Triam Udom Suksa School
HOSPITAL
• Phyathai 1 Hospital
• Phyathai 2 Hospital
• Ramathibodi Hospital
• Ratchawithi Hospital
• Phramongkutklao Hospital
Sale Price:7,900,000 Baht
---
Exterior Amenities
Business Centre
Kid's Pool
M Phyathai Phyathai Road
Bangkok, BTS N3 Victory Monument
Thailand
Sale Type: For Sale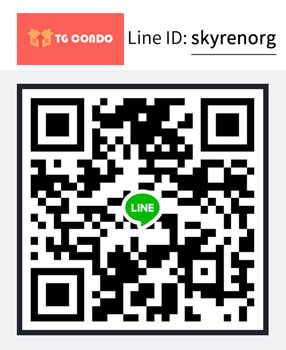 Alex Agent
TG CONDO Thailand
E:
This email address is being protected from spambots. You need JavaScript enabled to view it.
M: +66860522208
Contact Agent
M Phyathai Phyathai Road
Bangkok, BTS N3 Victory Monument
Thailand
Sale Type: For Sale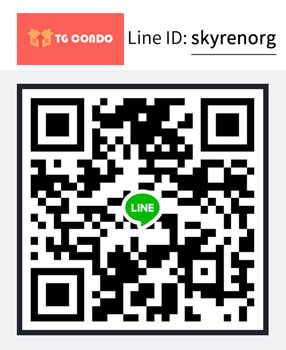 Alex Agent
TG CONDO Thailand
E:
This email address is being protected from spambots. You need JavaScript enabled to view it.
M: +66860522208
Contact Agent
Name
Location
Type
Distance
The information contained on this website has been received from sources which have been deemed reliable. Whereas every reasonable effort has been made to that it is accurate, TG Condo can not guarantee it. Hence no responsibility is assumed for any inaccuracies or discrepancies.