Menam Residences Bangkok Condo for Sale 5,900,000 ฿
Menam Residences Bangkok Condo for Sale
With almost 30 years of experience in the hospitality business, the developer of the Menam Residences has designed this serviced condominium to provide 5-star hotel-style services to its residents. Every detail of this condominium has been carefully planned to ensure the most blissful lifestyle for each resident.
One of the unique features that demonstrate the developer's wealth of experience in the hotel industry is the project's overall adoption of a "universal design" concept. This means that all residents, no matter what their age or physical condition, can enjoy living at the Menam Residences. Families with young children, the elderly who may have limited mobility and even people with a disability can move around and enjoy living here using the level paths and ramps
at the condominium. A range of other special amenities are also available for those residents who require special care.
The MENAM RESIDENCES have been designed to be environmentally friendly by applying a green building approach in its design.
Water Efficiency:
Water efficient landscaping is a new approach in urban gardens and applies a grey water recycling system to water the garden to reduce the use of fresh water while maintaining good health standards for the residents.
Green Energy System:
Solar energy is used to generate power for the hot water supply and the lighting in the common area. Energy-saving devices are also used throughout the property to ensure a low rate of energy consumption and so reduce the impact on our environment.
Single loaded corridor design
An architectural feature rarely seen in other residential buildings, the MENAM RESIDENCES have adopted a "single loaded corridor" design in order for every unit to have good views of the river. This means that residents can enjoy the utmost privacy in a peaceful atmosphere as there will be no unit across the corridor and only a maximum of 10 units on each floor. The design will also allow ample natural light and ventilation into the common areas of the building.
Location
A STRATEGIC RIVERSIDE LOCATION.
As part of the MENAM Riverside Compound that consists of the existing 5-star hotel and a planned multi-purpose building with restaurants, bars and international meeting facilities, living at the MENAM RESIDENCES means living amidst the prosperous developments of the future. Enjoy the 5-star serviced living with special privileges at the hotel's restaurants, bars and spa facilities.
Not only are the MENAM RESIDENCES just a short walk to the Asiatique Festival Market with its thousands of shops, boutiques, bars and restaurants, but the CBD areas such as Sathorn and Silom are only minutes away, either by car or the shuttle boat service to the nearest BTS station at Saphan Taksin. The nearest expressway entrance at Chan Road will connect you to anywhere within a matter of minutes.
Sale Price:5,900,000 Baht
---
Exterior Amenities
Business Centre
Kid's Pool
Menam Residences Bangkok Condo for Sale Charoen Krung Road
Bangkok, BTS S6 Saphan Taksin
Thailand
Sale Type: For Sale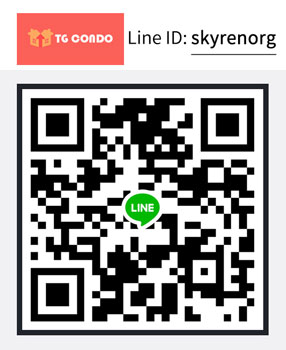 Alex Agent
TG CONDO Thailand
E:
This email address is being protected from spambots. You need JavaScript enabled to view it.
M: +66860522208
Contact Agent
Menam Residences Bangkok Condo for Sale Charoen Krung Road
Bangkok, BTS S6 Saphan Taksin
Thailand
Sale Type: For Sale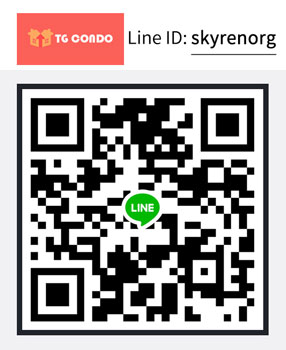 Alex Agent
TG CONDO Thailand
E:
This email address is being protected from spambots. You need JavaScript enabled to view it.
M: +66860522208
Contact Agent
Name
Location
Type
Distance
The information contained on this website has been received from sources which have been deemed reliable. Whereas every reasonable effort has been made to that it is accurate, TG Condo can not guarantee it. Hence no responsibility is assumed for any inaccuracies or discrepancies.