Noble Around Sukhumvit 33 Condo For Sale 5,500,000 ฿
Noble Around Sukhumvit 33
Inspired by the diverse charms of a high-contrast lifestyle
in the heart of a multicultural district
like Sukhumvit – Phrom Phong.

The Material Collaboration concept is expressed in the design intention to perfectly marry luxurious urban living with the relaxation offered by nature,
reflecting today's modern, pause-play lifestyle.
Tailor your new identity
A life of fascinating diversity in the multicultural heart of Sukhumvit. Near BTS Phrom Phong and The EM District, the world-class shopping centre.
Material collaboration design
Uncommon and undeniably attractive, our design is a marriage of contrasts. By consummately blending the use of material and the color scheme, the entire residence is cloaked in an aura of boldness and distinctiveness.
Lobby
Life is simply more comfortable with no harsh, jarring angles. The beautiful wooden walls curve smoothly and seamlessly from ceiling to floor, and contrast magnificently with the chequered marble floors.
Forest on the hill
The feeling of hiking up a forested hill in the heart of the city will shift your perspective forever. 4 delightful gardens with distinct themes on 4 different stories, employing a unique, layered design that emulates a mountain. Unique, minimalist, eye-catching design adds to the attraction.
Escape garden
As you walk through the shaded garden to enter the residence, fade from chaos to cool, calm and collected.
Forest valley
A new way of organising space that leaves you peaceful, but never lonely, and enjoying privacy in the company of others. The Forest Valley is divided into different layers, each with its own distinct function, and all without the use of partitions
Party lounge
Let your mood lead, as you flow through a cleverly designed, multi-purpose space that functions beautifully as a living room, dining room and library. Doubles as the access point to Party Hill.
Party hill
Camping ground, big bash or a more private party? The spacious and multi-functional green hill lets you fully immerse yourself in what you enjoy. With an oversize green hill, your entertainment possibilities are endless
Napping valley
Take a load off your feet and let your spirit wander through a large, forested expanse. A sloped valley between the 21st and 22nd floors gives you the choice of either lazing about on a daybed or taking a hike in the sky.
The sky pool
Take a dip while reaching out to touch the sky in the 21-meter long infinity-edged rooftop swimming pool.
Maroon GYM
Counter boredom by doing your cardio in a neo-classically designed workout space. A room to quicken the pulse with a curved ceiling shaded in a maroon theme
Sale Price: 5,500,000 Baht
---
General Amenities
24 Hours Security Guard
Car Parking
CCTV
Interior Amenities
Driver's Room
Fitness Center
Noble Around Sukhumvit 33 Sukhumvit 33
Bangkok, BTS E5 Phrom Phong
Thailand
Sale Type: For Sale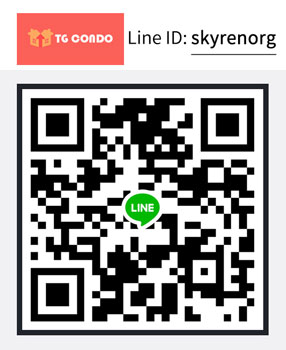 Alex Agent
TG CONDO Thailand
E:
This email address is being protected from spambots. You need JavaScript enabled to view it.
M: +66860522208
Contact Agent
Noble Around Sukhumvit 33 Sukhumvit 33
Bangkok, BTS E5 Phrom Phong
Thailand
Sale Type: For Sale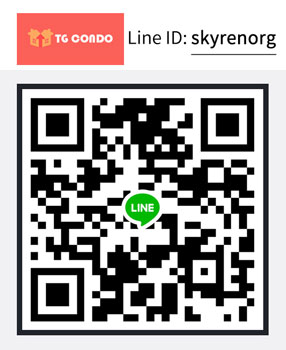 Alex Agent
TG CONDO Thailand
E:
This email address is being protected from spambots. You need JavaScript enabled to view it.
M: +66860522208
Contact Agent
Name
Location
Type
Distance
The information contained on this website has been received from sources which have been deemed reliable. Whereas every reasonable effort has been made to that it is accurate, TG Condo can not guarantee it. Hence no responsibility is assumed for any inaccuracies or discrepancies.