Nusa Chivani Pattaya 12,903,500 ฿
Nusa Chivani Pattaya House for sale
Kingdom of happinesst & Endless enjoymen
Chivani Pattaya completely embraces the concept of health villa offering home buyers with best in class quality home and surrounding aiming to construct an ideal comfortable and elegant lifestyle.
The project emphasizes on providing the most complete and highest quality healthcare of those who are most important to us. Health advisors situated in front of the project offer international-level service from everyday diet advisory to urgent terminal illness transportation through best in class technology.
Project Idea
Master Plan
Chivani Pattaya Master Plan entails one of the grandest Pattaya projects that offer a kingdom of housing development, medical center, waterpark, shopping mall, and hotel. The future plan expects to construct one of Thailand's largest waterpark, Thai-style shopping mall, and a 5-star hotel. Although the project have separate gates, activities are only moments within walking distance away from the current housing development phase.
Health Villa
Health advisors can provide beneficial suggestions as well as accurate health examinations in terms of anti-aging, blood cell diagnosis, physical revitalization, hydrotherapy, vitamin intake and live cell therapy. Your family can request advice from specialist 24/7 through the Smart Access Control on a 24-hours basis. Smart solution controls electrical devices via internet from remote control installed in mobile phone or tablet devices, giving you freedom to control electricity switch, air-conditioning system, electric curtains, audio system, and television at a touch of a button. Smart security offers Smart HD CCTV that connects you to Cloud database and Motion Alarm that notifies you immediately of irregular events with face recognition service available through video door phone
Tuscan Structure
The architectural Tuscan design is inspired by marketing team visit to Tuscany in Italy with the support of Antinori family to study assets that they own, including 3 antique castles, bounderless land within the valley, and most innovative vineyard in the country. The modern Tuscan-style masterpiece reserves the ambience of traditional Italian touch with a balance between structural sturdiness, delicate design, and functionality. The structure is elegant yet sturdy perfect for Pattaya's humid climate and ocean-side natural corrosion.
Facilities
- Villa Medica
- Clubhouse
- Garden
- Swimming pool
- 24 hours security guard and CCTV
- Smart Alert (Nurse Call)
- COMMON AREA FEE 30 Baht / Sq.m. / Month
- SINKING FUND 300 Baht / Sq.m.
- COMPLETION DATE Partial Construction
Location
Feature Surrounding
Opposite Cartoon Network Water Park
800 Meter before NongNuch Tropical garden
13.3 Kilometer from Pattaya floating market
11.6 Kilometer from Jomtien Beach
Sale Price:8,000,000 Baht
---
Interior Amenities
Property Management Office
Exterior Amenities
Business Centre
Kid's Pool
Nusa Chivani Pattaya Na jomtean
Pattaya, Na-Jomtien
Thailand
Sale Type: For Sale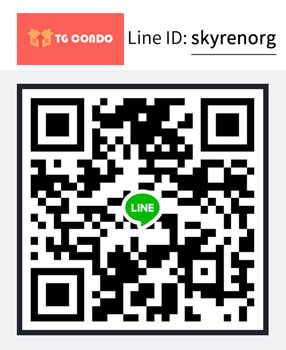 Alex Agent
TG CONDO Thailand
E:
This email address is being protected from spambots. You need JavaScript enabled to view it.
M: +66860522208
Contact Agent
Nusa Chivani Pattaya Na jomtean
Pattaya, Na-Jomtien
Thailand
Sale Type: For Sale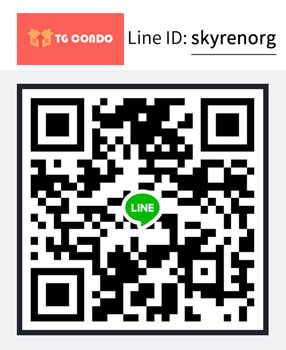 Alex Agent
TG CONDO Thailand
E:
This email address is being protected from spambots. You need JavaScript enabled to view it.
M: +66860522208
Contact Agent
Name
Location
Type
Distance
The information contained on this website has been received from sources which have been deemed reliable. Whereas every reasonable effort has been made to that it is accurate, TG Condo can not guarantee it. Hence no responsibility is assumed for any inaccuracies or discrepancies.