Savanna Sands 1,619,000 ฿
Savanna Sands Condo for sale
ITS WHERE DREAMS LIVE.....
It's an evening walk on the beach, an afternoon with friends at the pool, the stunning landscape, the sunset over the ocean, it's all the things you can see, its Savanna Sands.
Savanna Sands resort style condo, is inspired by the wild open spaces of the African plains. The beautiful scenery and the modern architecture are fused to create an exotic tropical paradise. It's an elegant residence with style and refinement and all the facilities and comfort you need to make your dreams come true.
Located in Jomtien, Pattaya Thailand, Savanna Sands has been designed to create a peaceful and secluded haven. The three residential towers are situated around a landscaped tropical paradise that incorporates such facilities as the lazy river that twists around the African themed paths and bridges whilst reclined,floating and lazily propelled without effort. Artificial beaches, shaded tents, water slides and hidden caves are amongst the many recreational areas of the resort where you can enjoy living 'where dreams live'.
BREEZE THROUGH THE SAVANNA
As you pass under the gates off Savanna Sands, guarded by the big cats of the Savanna you immediately begin the adventure that dreams are made of. You are welcomed home by the tranquil sound of falling water as you pass the drop off area and enter the main lobby of the resort. This elegant and spacious communal area is the ideal place to welcome your guests and invite them to share the dream that is about to unfold.
Leaving the lobby and open air reception area you are elevated above the Savanna and navigate your way through twisting paths and suspended bridges all magnificently illuminated by the flaming torches above. Three tiers of swimming pools, slides, waterfalls and caves are all surrounded and interlinked with sun lounge areas and shaded tents for you and your guests to relax, unwind and feel the cool breeze supplied by the Gulf of Thailand.
AWAKENING IN THE SAVANNA
Fully refreshed, revitalized and rested you are free to use the fully equipped gymnasium and spa like facilities as you work up your appetite and join your guests in an alfresco dining experience all provided on site for your convenience and well being. Your only thoughts are those of the many choices available to you all provided in house here at Savanna Sands Resort.
YOUR RETREAT
Leaving the heat of the day behind you retreat to your private residence serviced by high speed elevators and decadently designed communal areas. All rooms, Studios, 1 and 2 bed room units are supplied fully finished with neutral and tasteful colors and materials. Fitted European style kitchens and shower rooms supplied as standard with air conditioning throughout. For those who wish to dream in the clouds we have a limited number of 2 floor penthouse units on the 26th and 27th floors.
RESORT LIVING AT SAVANNA SANDS
Designed by the renowned architect Inter Akitek, Savanna Sands Resort has every right to boast of the first high rise residents resort in Jomtien. A huge amount of imagination and splendor have come together to create this themed resort that will prove to be a dream for all who are lucky enough to experience it. Universal Group are also supplying an entire 8 storey building with 150 rooms that will solely provide guest accommodation by means of serviced apartments. There really is no excuse not to experience the Savanna Sands.
SAVANNA SANDS YOUR COASTAL SAVANNA
Savanna Sands occupies a spacious 17,600 sqm plot of land on Soi Wat Bun Kanchana (Soi Wat Boon), which is approximately 1km from Jomtien beach, with easy access to Sukhumvit highway, Savanna Sands is only a 1 hour drive from Suvarnabhumi Airport and 1.5 hours from Bangkok City.
Jomtien Beach is a beautiful location on the eastern shore of the Bay of Siam, just 2 kilometers from south Pattaya. Jomtien offers visitors and residents a more relaxed way of life than those of its neighbor in Pattaya. Jomtien has grown into a well serviced resort area and continues to update and improve infrastructure to standards that all will enjoy.
This ideal location is within easy reach of all the tourist attractions on offer in the region with accessible transport links in place. All that remains is for you to fulfill your dream and begin living at Savanna Sands.
Sale Price:1,619,000 Baht
---
Exterior Amenities
Business Centre
Kid's Pool
Savanna Sands Soi Wat Bunkanchanar
Pattaya, Jomtien
Thailand
Sale Type: For Sale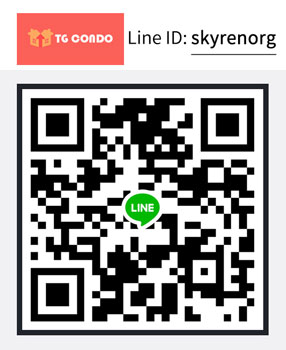 Alex Agent
TG CONDO Thailand
E:
This email address is being protected from spambots. You need JavaScript enabled to view it.
M: +66860522208
Contact Agent
Savanna Sands Soi Wat Bunkanchanar
Pattaya, Jomtien
Thailand
Sale Type: For Sale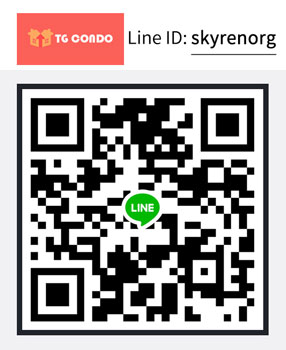 Alex Agent
TG CONDO Thailand
E:
This email address is being protected from spambots. You need JavaScript enabled to view it.
M: +66860522208
Contact Agent
Name
Location
Type
Distance
The information contained on this website has been received from sources which have been deemed reliable. Whereas every reasonable effort has been made to that it is accurate, TG Condo can not guarantee it. Hence no responsibility is assumed for any inaccuracies or discrepancies.