Signature by Urbano 6,250,000 ฿
The Signature by Urbano Condo for sale
The Signature by URBANO- the Urbano's newest upscale condominium,is the first of its kind to come to N7 area (Saphankwai), that offers the Urbano's signature collection of homes at a nifty location.
In collaboration with renowned companies, Urbano Team, top architecture firm, Ms.Wiriya, and CGA, The Signature by URBANO has been taken great care to enhance the entire exterior architecture and interior design aesthetic of the building to the modern, luxury living standards based on the concept of '5-star living'.
With only 253 residence units, the quiet comfort of ownership is the priority with amenities and shared areas that are being discreetly envisioned by incorporating sophisticated high-end imported and custom-designed features, materials and furniture from Euro Creations, so called The "Lucentis collection 2015"
Signature bears in the way we think,Anything we say and any action we do.Everyone has different feelings about home.Happiness comes with balance. The balance of signature living, residence and location reflects the lifestyle of those who call "The Signature" home.Create a Signature home at The Signature by URBANO
Urban yet intimate
Located among the quiet community full of private residences, the Saphan Kwai,one of the city's fastest-growing residential neighborhood,is heralded as the new
ideal Bangkok neighborhood: Urban, yet intimate. It continuously reinvents itself with a spirit of discovery and independence.
Enjoy the vibrant and family-friendly vibe of the city, forthcoming CBD but still full privacy offered with convenient access to the hustle and bustle at a glimpse
connecting distance to Ari, Ratchada and Ladprao.
The skytrain that can take you to a pletora of leisure, entertainment and dining establishment is available within 5-meter walking right at the front door.
Designed by one of top architecture firms with an international reputation for architectural excellence, the philosophy behind the elegant tower was to develop a unique home suited for residences with signature lifestyle.
Expansive floor-plate provides grandly proportioned but flexible living spaces. A modern balance of stone, wood, steel and glass of façade turns the 31 stories of elevated living into a work of art.
The Signature provides an exceptional design of light and openness for the full-floor Resident Tower and shared areas. Large living, dining rooms and well-proportioned bedrooms are fully and elegantly furnished with qualified and imported custom-designed features and materials from the Lucintis Collection 2015.
Extend your living space, arrange a casual meeting in our 'Cubic' or consider a lobby lounge as your personal living room. Energize your life in your own Pinnacle fitness on 31st floor.
Make a unique night-out party on the rooftop lounge,Facio, with unobstructed views of Chatuchak Park and midtown Bangkok.The Signature by URBANO offers the opportunity to experience the magnitude of Bangkok from a truly, new breathtaking vantage point.
The Signature by URBANO inhabits a place where the aesthetic of 5-star hotel living meets the comfort feeling of home. Escape from the grit of condominium living. With 4D room shading design and new technology of lighting design, residence steps in with the internal feeling of warmth, peace and restfulness aspects of life created by aspects of light.
The magic views of "Mirus". The room that provides 270 degree panoramic view, 565-rai Chatuchak Park view and Bangkok city view. This exquisite 3-bedroom suite even gives you more comfort by full set of home automation by Schneider, so called "Pratique Set Collection".
Sale Price:6,250,000 Bth
---
Exterior Amenities
Business Centre
Kid's Pool
Signature by Urbano Phahon Yothin Road
Bangkok, BTS N7 Saphan Khwai
Thailand
Sale Type: For Sale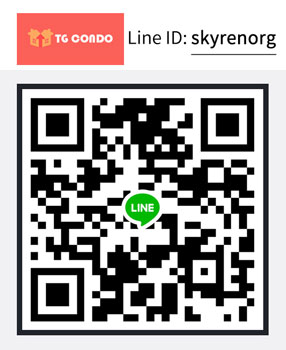 Alex Agent
TG CONDO Thailand
E:
This email address is being protected from spambots. You need JavaScript enabled to view it.
M: +66860522208
Contact Agent
Signature by Urbano Phahon Yothin Road
Bangkok, BTS N7 Saphan Khwai
Thailand
Sale Type: For Sale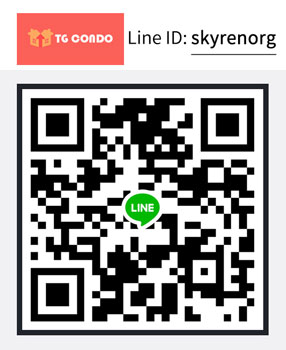 Alex Agent
TG CONDO Thailand
E:
This email address is being protected from spambots. You need JavaScript enabled to view it.
M: +66860522208
Contact Agent
Name
Location
Type
Distance
The information contained on this website has been received from sources which have been deemed reliable. Whereas every reasonable effort has been made to that it is accurate, TG Condo can not guarantee it. Hence no responsibility is assumed for any inaccuracies or discrepancies.