The Monument Thong Lo Condo For Sale 30,000,000 ฿
The Monument Thong Lo
A testament to the establishment of a family's wealth and prestige manifests in a residential development of monumental significance. Preserve the prosperity of your family through a birth right lasting for generations to come, elegantly crafted in a building defined by the rarest elements and resonating with a distinction that will carry on through the ages.
A landmark residence rises to prominence in a towering monolith of approximately 177 metres in height, with a state of the art building flawlessly designed by world renowned architecture firm Quintrix.The 45-floor building radiant in its purity, cloaked in light and sound protecting triple glazed low-emissivity insulating glass, has been painstakingly crafted utillising a selection of only the finest materials from around the world and warm, rich woods to create what will be the most prestigious address in the ultimate lifestyle hub of Thong Lo.
ICONIC DESIGN
The 28 metre swimming pool at front of the project is striking, iconic feature, shaped in aluminum cladding, showcasing the property's new dimension in architectural design.
FACILITIES AND SERVICES
- An iconically sculpture formed approximately 28 metre long swimming pool with kids' pool
- Nearly 1,000 square metres worth of city view recreational garden area with well equipped kids' playground and tree house, accessible from the fitness
- Fitness room with world class equipment situated adjecent to a yoga room
- Numerous parking spaces (192%)
- Multi purpose area/ Kids' amusement area
- Yoga room / Dogs' park /Chauffeurs' lounge
- Butler service / Limousine service / Valet parking
GREEN SPACE
The spirit of the project draws inspiration from the lush. Verdant spaces surrounding the building with separate front and rear gardens just like a home. With one measuring approximately 320 square metre and the other 600 square metre, nature is truly interwoven into the design to create a harmony that transcends the experience beyond mere living. Underscored by the soaring luxury of five ancient trees that have stood the test of time over the lifetime of Thong Lo, life continues to flourish beneath their shade in an expansive leafy oasis unique to the centre of the city.
LOBBY
Experience the comforts of home from the very first step through the elegant entrance to the luxurious lobby, paved with solid wood flooring and clad in the finest marble. Every touch point has been selected to evoke a feeling of the unique, with pillars dressed in handpicked, premium leather cow-hide, and furnished with the finest furniture made with exceptional materials such as interlaced leather and petrified wood. Although grand and spacious the lobby has been cleverly designed to still remain a delightful and cozy sanctuary from the bustling world outside.
CHILDREN'S PLAYROOM
Let your child explore their imagination in a whimsical wonderland, with accents of pastel colours and playful vintage furnishings. The 5-metre high ceilings create an open luxury playscape for the young ones to have fun. Enjoy your workout with a peace of mind in the adjacent active areas such as the Fitness and Yoga Room, whilst your children enjoy their playtime nearby.
FITNESS STUDIO
Boasting lush corner views that overlook the spacious greenery below and cozy solid wooden floors, the exuberant fitness studio exhibits a peaceful surrounding while pumping up a cardio workout. Equipped with state-of-the-art exercise equipment from Technogym, the world's leading fitness equipment including machines designed by Italian designer, Antonio Citterio.
MULTI-PURPOSE LOUNGE AREA
Truly unwind in the spacious lounge area with premium leather furnishings and dapper interiors and overlooking the pool, a space where you can finally put your feet up for the weekend, catch up on precious family time with your loved ones, or just sink into a good book. The semi-alfresco design allows the space to welcome a natural breeze and flow of fresh air.
PRIVATE LIFT
Enjoy the advantages of your own private lift with the unique destination control system, Each lift may only be used by you or your family at the same time and takes you directly only to permitted levels, such as communal facility floors and your own private residence, ensuring you appreciate the highest privacy and sense of wellbeing.
Sale Price: 30,000,000 Baht
---
The Monument Thog lo Thong lo
Bangkok, BTS E6 Thong Lo
Thailand
Sale Type: For Sale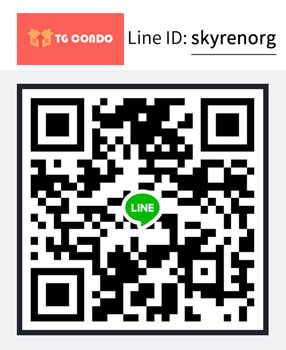 Alex Agent
TG CONDO Thailand
E:
This email address is being protected from spambots. You need JavaScript enabled to view it.
M: +66860522208
Contact Agent
The Monument Thog lo Thong lo
Bangkok, BTS E6 Thong Lo
Thailand
Sale Type: For Sale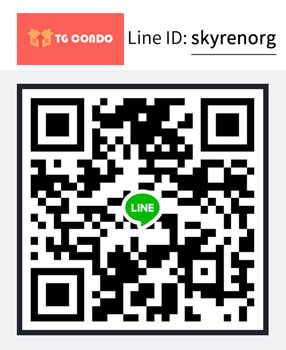 Alex Agent
TG CONDO Thailand
E:
This email address is being protected from spambots. You need JavaScript enabled to view it.
M: +66860522208
Contact Agent
Name
Location
Type
Distance
The information contained on this website has been received from sources which have been deemed reliable. Whereas every reasonable effort has been made to that it is accurate, TG Condo can not guarantee it. Hence no responsibility is assumed for any inaccuracies or discrepancies.