The Riviera Jomtien 2,265,500 ฿
The Riviera Jomtien Condo for sale
Property Description
The Riviera Jomtien Condominium is the latest creation from the developer behind the Riviera Wongamat and The Palm, also in Wongamat beach. The Riviera Jomtien is a 46 storey high rise condo that will offer all its investors and residents a 5 star lifestyle.
PROPERTY LOCATION
The Riviera Jomtien Condominium is located on the beachside of Jomtien 2nd Road and offers direct beachfront access as well as easy access into central Pattaya. Jomtien beach is around 300 meters away and central and south Pattaya can be reached in less than 10 minutes by car or bike. Sukhumvit road is also easy accessed via the nearby Chayapruek road and you also have the advantage of being close to some of Pattaya large hypermarkets.
PROPERTY INTERIOR
There are just over 1,000 condo units in The Riviera Jomtien Condominium and the interiors will be super modern and very stylish! The design team behind the developers other projects, The Palm Condominium and The Riviera Wongamat Condominium, have been employed to work their magic again. There are a number of different condo configurations to choose from at The Riviera Jomtien Condominium to suit all tastes and budgets:
Studios – 23sqm, 27sqm & 33sqm
1 Bedroom Condos – 34.7sqm, 34.9sqm, 35.5sqm, 35.8sqm, 36.6sqm, 47.5sqm & 48.7sqm
2 Bedroom Condos – 76.6sqm, 85.8sqm, 91sqm, 95.9sqm & 104sqm
Duplex Condos (2 bedroom) – 145.5sqm & 149.4sqm
There are also many other configurations made possible by combining various units, so even if you need a 3 bedroom or even larger, then the developer will be happy to accommodate you.
PROPERTY EXTERIOR
The Riviera Wongamat Condominium was hugely successful for many reasons, but for sure one of the main reasons is its massive communal and green areas. The Riviera Jomtien Condominium is no different and has essentially copied the same successful formula, which is great news for everyone. The Riviera Jomtien Condominium has more than 10,000 sqm of grounds and more than two thirds of that will be open space which the developer will make into a vast amount of facilities for both owners and residents to enjoy. The entire 42nd floor has also been set aside for facilities only.
FACILITIES
Large ocean pool on ground floor
Lots of children's pools
Multi-level sundeck areas
Various rock and natural water features
Kids club and children's playground
Extensive fitness room – sky gym and outdoor gym
Lush tropical landscaping
Floating pavilions and sala's with seated pool areas
Entire 42nd floor dedicated to facilities
Water slides and artificial beach areas
58 garden zones
2 large lobby's
25 commercial units
Dedicated food and beverage stores
24hr security
Wi-Fi
Sky jacuzzi's, sunken pool beds
37th floor large pool and decking area
42nd floor infinity edged pool with decking areas.
Residents lounge (42nd floor)
Sale Price:2,265,500 Baht
---
Exterior Amenities
Business Centre
Kid's Pool
The Riviera Jomtien Jomtien Saineung Roa
Pattaya, Jomtien
Thailand
Sale Type: For Sale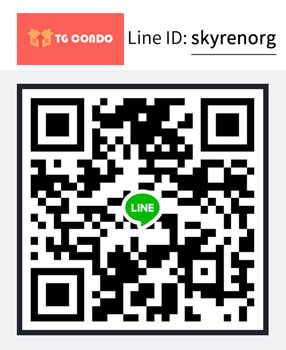 Alex Agent
TG CONDO Thailand
E:
This email address is being protected from spambots. You need JavaScript enabled to view it.
M: +66860522208
Contact Agent
The Riviera Jomtien Jomtien Saineung Roa
Pattaya, Jomtien
Thailand
Sale Type: For Sale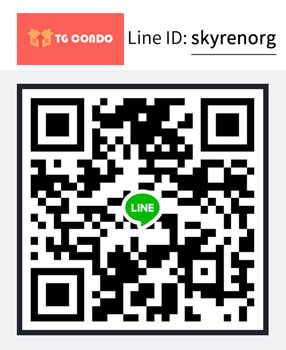 Alex Agent
TG CONDO Thailand
E:
This email address is being protected from spambots. You need JavaScript enabled to view it.
M: +66860522208
Contact Agent
Name
Location
Type
Distance
The information contained on this website has been received from sources which have been deemed reliable. Whereas every reasonable effort has been made to that it is accurate, TG Condo can not guarantee it. Hence no responsibility is assumed for any inaccuracies or discrepancies.