Veranda Residence Hua Hin For Sale 4,700,000 ฿
Veranda Residence Hua Hin
Overall
Where escaping means staying in
Sunshine, seabreeze and sandy beaches are all quintessential for the ultimate relaxing escape. Veranda Residence Hua-Hin is home to what a perfect beachfront lifestyle has to offer. Enjoy your stylish staycation living as endlessly as the stunning ocean vista - all the complete comforts of your own home complimented by the exclusive services and facilities of a luxury hotel.
Architect
A symmetry of nature and living
Harmonizing nature into modern living while responding to form and function is what defines Veranda's unique approach to architecture. Owing to the sloped contours of the land and the beautiful natural setting of Khao Takiab, its design concept was inspired and translated organically into the architectural elements, the landscape garden and the swimming pools conveniently situated throughout the estate.
Interior
Fully-furnished by quattro design
To capture the essence of the ultimate beach lifestyle, Veranda Residence Hua-Hin uses natural textures and clean lines as inspiration for its interior design. Moreover, sand-textured tiles and walls are featured to keep each units in tune with the beachfront living ideal. Warm neutral colors and contemporary furnishings further create a relaxed and calm atmosphere to your stacation home.
Landscape
More than a retreat
Veranda Residence Hua Hin is nothing short of a haven of relaxation and serenity which offers a complete range of modern facilities. Moreover, the entire landscape is stylistically emphasized with multi-level, lagoon-like swimming pools that symbolize as seas of water, allowing every residential building to enjoy having an azue sea of their own.
Nearby Attractions
Hua Hin Beach
Khao Takiab
Vana Nava
Cicada Market
Blurport
Bangkok Hospital - Hua Hin
Hua Hin Market
Hua Hin Night Market
Bangkok Hospital
Hua Hin Airport
Facilities
Breeze Lobby with Shaded Drop Off
Oasis Jogging Track
Beach Pool & Dual Lap Pool
Kid's Sand Dune
Family Lagoon with Dual Sliders
Sun Deck with Tree of Life
Cloud Terrace with Sky Fitness, Steam Room
Work and Play Space with Fully Equipped Meeting Room
Supercar Parking
Driver's and Maid's Room (To Be Shared)
Spa Room
Leisure Room with Game Station
Laundry Shop
Services
Housekeeping Service
Laundry Service
Fixing & Repair Service
In-Room Dining Service
Concierge Service
24-Hour Security Guard & CCTV
Sale Price: 4,700,000 Baht
---
Veranda Residence Hua Hin Khao Takieb
Hua Hin
Thailand
Sale Type: For Sale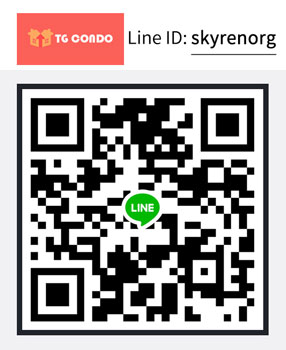 Alex Agent
TG CONDO Thailand
E:
This email address is being protected from spambots. You need JavaScript enabled to view it.
M: +66860522208
Contact Agent
Veranda Residence Hua Hin Khao Takieb
Hua Hin
Thailand
Sale Type: For Sale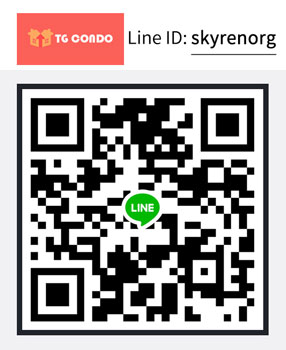 Alex Agent
TG CONDO Thailand
E:
This email address is being protected from spambots. You need JavaScript enabled to view it.
M: +66860522208
Contact Agent
The information contained on this website has been received from sources which have been deemed reliable. Whereas every reasonable effort has been made to that it is accurate, TG Condo can not guarantee it. Hence no responsibility is assumed for any inaccuracies or discrepancies.