Vittorio Sukumvit Condo For Sale 40,000,000 ฿
Vittorio combines luxury and convenience, located a few minutes-walk from EmDistrict and the Phrom Phong BTS on Sukhumvit Soi 39 featuring smart layouts with floor to glass ceiling walls in all rooms.
Development Name:
Vittorio
Developer:
AP (Thailand) Public Company Limited
Location Area: Sukhumvit 39
Product Type: Super Luxury Condominium
Ownership Structure: Freehold
Land Area: 1-2-93 Rai (2,772 sq.m.)
Building: 1 Building, 28 Stories
No. of Units: 88
Unit Type & Size:
2-Bedroom (100 - 140 sq.m.)
Duplex (167 sq.m.)
Penthouse (270 & 306 sq.m.)
Parking:
142 spaces (161% parking to unit ratio), 2 supercar spaces per floor
Estimated Completion: Quarter 2, 2018
Average Price/Sq.m: 350,000 baht/sq.m. (As of June, 2017 – Price may vary)
About the Developer:
AP (Thailand) is a well-known local developer with 26 years of industry experience as 2017. They are one of the leading developer brands with a logo that is instantly recognizable to anyone who has done any home shopping. AP's portfolio is extensive, covering the gamut of residential properties including cluster homes, single detached homes, low-rise and high-rise condominiums.
Their expertise has historically spanned affordable to high-end houses and condos for sale. As a result, they have extensive experience in construction and understand how to deliver quality in a good value package to the buyer. Most recently, AP has ventured into the super-luxury category with the introduction of Vittorio, which is the project we will discuss in this review.
Location Overview:
Vittorio sits in the heart of Sukhumvit between Em District and Thonglor areas, located just a few meters from the entrance of Sukhumvit Soi 39, which puts the project within walking distance of both the BTS Phrom Phong and EmQuartier/Emporium shopping centers. This central location makes it relatively easy to get to all of the main attractions that downtown Bangkok has to offer. Since it is just 1 minute away to the Phrom Phong BTS station, residents never have to rely on a car for traveling downtown.
Em District is a mega project being developed that already includes 2 luxury malls—EmQuatier and Emporium—connected by a skywalk and the Phrom Phong BTS station. As you would expect the malls feature a plethora of food and drink venues, entertainment, shopping, and conveniences like gourmet supermarkets, bank branches, and a full high-end gym. It is also close to some other key amenities such as Samitivej Hospital (1.5 KM), K-Village Community Mall (2 KM), and Phrom Phong Park/Benjasiri Park (450 M).
Within the immediate area, there is no shortage of food and drink shops of every level, starting from basic street food all the way to high-end restaurants found in downtown Sukhumvit areas, not to mention those found in the nearby mall.
Driving to and from Vittorio is also convenient as the project is located close to Sukhumvit road and not far from a U-turn. The toll ways can also be easily accessed by heading down Soi Ari (Sukhumvit 26) to Rama 4 road and then onto the toll way from there.
AP focused on delivering on three main concepts when they designed Vittorio which include best of the best in building design and materials selection, excellent craftsmanship, and resident privacy. The designers were inspired by the Uffizi Gallery in Florence, Italy and created a building design philosophy around the artful masterpieces of classic Italian architecture. They did not copy the look of Italian design, but focused more on the philosophy behind the design. The exterior of the building exudes a modern classic feel with glass curtain walls enveloping the building.
To deliver on the promise of best of building design and materials selection, the developer put a heavy emphasis on choosing quality materials both inside and out to create a look and feel of truly sophisticated classiness. Apart from high quality materials, AP recognized that implementation is just as important as planning, so they focused a lot of their attention to fit and finish. They spent a lot of time ensuring that construction quality was top in class.
In keeping with the Uffizi Gallery theme, AP worked with world-famous local artists to commission art pieces placed throughout the common areas. Upon entering the building residents are welcomed by a reception area which then opens into a security protected gallery lobby behind the reception area, which they call Galleria Medici. Their goal was to create a sense of privacy for residents, which is why they sectioned off the reception from the main lobby area, accessible only with a VingCard.
When entering the main lobby area, the developer created a space that would feel like an art gallery with large artworks adorning the walls which are all showcased in a 6-meter high room lined with high-quality Palissandro Bluette Italian marble stone and wood. The lobby lounge further fortifies the sense of sophisticated classy design for the modern sophisticated buyer.
To enter the lift lobby, residents must access through a VingCard security glass door which adds another level of security and sense of exclusivity for residents and further creates a sense of privacy. There are four private elevators that take residents to their front door. Residents need not worry about privacy or security as the keycard will only allow residents to access their own units and the common areas. The residences themselves are thoughtfully designed to maximize the space available.
Vittorio is one of the few super luxury condominiums in Bangkok that can boast to have a floor to ceiling window view from every single room in every unit. The windows serve to also let in plenty of natural light making the units feel open and spacious. As would be expected the units all feature high quality finishing materials like composite marble from Italy and high quality engineered wood flooring. The units come fully fitted with appliances from well-established brands such as Gaggenau, Siemens, and Stiebel Eltron.
To service the 88 residences of the building, the developer has reserved two floors on the top of the building for the gym, sauna, steam room, sky lounge, and a unique 20-meter long hydro spa pool. It is notable that this hydro spa pool is currently the largest of its kind in Bangkok featuring 7 therapy stations for residents to experience a fully immersive hydro therapy session to balance and relax the body and mind. Additionally, the entire gym room is enclosed in glass curtain walls on the highest floor of the building giving users a panoramic view of the city while they are exercising.
In addition to the facilities, Vittorio also offers a 24-hour concierge service for servicing residents' daily necessities such as restaurant bookings, laundry servicing, facilities servicing, and more. As mentioned earlier the building also features high security with VingCard entry scanners, private elevators, CCTV systems, and 24-hour security guard services.
Now that we have reviewed some of the specifics of this super luxury condo project, let us discuss the key strengths. These are the features that, in our opinion, make this project particularly interesting to buyers and investors. In today's market, there are many projects for buyers to choose from, and sometimes within close proximity of each other, so developers must find a way to differentiate themselves from one another. Here are the key strengths we think Vittorio offers investors and buyers:
Construction Completed: Unlike almost all new Bangkok condo launches today, Vittorio was built before formally going on sale. This presents a unique advantage to buyers. In most situations, buyers will only be able to see computer generated images of what the finished product will look like and must be willing to gamble on the quality, fit and finish, and final delivery of the product.
In the meantime, they will have to wait a minimum of 2 years, if purchased during presales, before taking delivery. In the case of Vittorio, they can see the actual finished product with no wait time which means they can decide on build quality, finishing materials, and common area facilities before ever making a purchase. This is a unique advantage for buyers looking new luxury condominiums.
Location Advantage: The location of the project is also highly desirable being only minutes from the Phrom Phong BTS station as well as the popular Em District. Additionally, car owners will find it relatively convenient to get to and from the project as it is very close to the main road with multiple access points. In terms of being in prime Sukhumvit area, it is hard to beat the location of Vittorio on the corner of Sukhumvit Soi 39.
Limited Quantity: Unlike many high-rise condominiums for sale built nearby, Vittorio only offers 88 units, all of which are a respectable size starting at 100 square meters. It is somewhat difficult to find larger unit sizes like this today on Sukhumvit Road, especially from newly built luxury condominium projects in Bangkok. The comparatively smaller number of these larger units in the market will help to assure long term asset appreciation, as well as livability.
Excellent Construction Quality: The builder wanted to differentiate on quality, not just in materials selection, but also in construction quality. To fortify their promise of quality, the builder decided to hold sales until the building was completed and ready for transfer. At this point, there is no hiding the quality of construction.
They wanted buyers to be able to see and feel the level quality of their finished product in person before they make a purchase decision. The attention to quality will help to ensure the long-term sustainability of the building and give buyers peace of mind.
As an investment property, Vittorio has plenty to offer in terms of quality, location, and excellent layouts but should not be considered for quick capital appreciation such as lower priced projects as it is not a speculative type of investment property.
Over the medium to long term, this property should provide good capital appreciation due in large part to its' location and scarcity of land in this location for new projects. For those looking to buy it as a main residence, it will offer high quality materials, construction quality, and features excellent international standard open floor plans.
Seeing is believing, and in this case, buyers have the luxury of being able to book a meeting to view the actual units and facilities, and we highly recommend going to see the property in person to experience theproperty and see all that Vittorio offers.
---
Vittorio Sukumvit Condo For Sale Sukumvit
Bangkok, BTS E5 Phrom Phong
Thailand
Sale Type: For Sale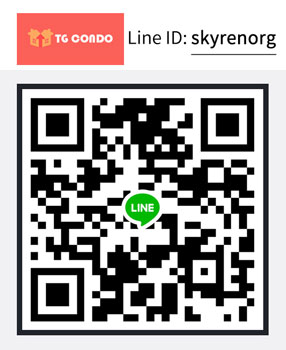 Alex Agent
TG CONDO Thailand
E:
This email address is being protected from spambots. You need JavaScript enabled to view it.
M: +66860522208
Contact Agent
Vittorio Sukumvit Condo For Sale Sukumvit
Bangkok, BTS E5 Phrom Phong
Thailand
Sale Type: For Sale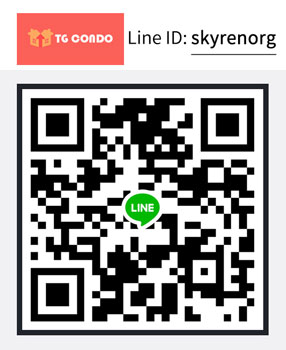 Alex Agent
TG CONDO Thailand
E:
This email address is being protected from spambots. You need JavaScript enabled to view it.
M: +66860522208
Contact Agent
Name
Location
Type
Distance
The information contained on this website has been received from sources which have been deemed reliable. Whereas every reasonable effort has been made to that it is accurate, TG Condo can not guarantee it. Hence no responsibility is assumed for any inaccuracies or discrepancies.