X2 Vibe Pattaya Seaphere 5,390,000 ฿
X2 Vibe Pattaya Seaphere Condo for sale
Opening mid 2017, X2 Vibe Pattaya SeaPhere is a luxury residence set along the beautiful coastline of Pattaya, Jomtien. The luxurious residence will offer 65 rooms with a mix of studios, 1 bedroom suites and 2 bedroom suites all located only 100 meters from the quiet Na Jomtien beach. In true X2 Vibe style the design of the hotel will both impress and inspire guests. From the rooftop infinity pool, 4K cafe and BBQ section, guest's can soak in the beautiful views over the Gulf of Thailand.
X2 Vibe Pattaya SeaPhere has an excellent location on Na Jomtien beach, Pattaya. Within the local area there is an abundance of major tourist attractions including 3 large water parks including South East Asia's largest water park, Koh Lan island, Thailand's renown floating markets, Phoenix Golf Course and Siam Country Club Golf Course as well as the major tourist city of Pattaya. Pattaya is a popular beach resort city located on the east coast of the Gulf of Thailand, about 100 kilometres southeast of Bangkok.
Concept Design
X2 Vibe Pattaya SeaPhere will offer a variety of condominium floor plans, either studio one bedroom or two, with private plunge pool. Individual units at X2 Vibe Pattaya SeaPhere are available for acquisition on a freehold basis, complete with an optional hotel rental management program run by X2 Resorts. The program not only ensures a steady high-yield return for investors, but also promises to ensure the services and maintenance of the property remains consistent at a 5-star level of excellence. All X2 Resorts projects are a members of "Tablet Hotels", "Kiwi Collection" and "Best of Boutique," giving owners further reassurance that X2 Resorts and Residence attain the ultimate in high quality, internationally recognized by discerning owners.
The development aims at creating an ultimate resort lifestyle experience, in part using its unique beachfront location. X2 Vibe Pattaya Seaphere is to be a low rise, high-design luxury development with the support, management and services that one would expect from a 5-star operator.
Investment program offers a great investment opportunity to investors with guarantee rental yield at 7% per year for 5 years. All the units will be fully furnished with luxurious interior design with the standard of 5 star resort properties.
Investors will benefit from not only guarantee on rental income, but also from long term capital appreciation from properties due to its ultimate location in one of the fastest growing cities in Thailand.
Facilities
X2 Vibe Pattaya SeaPhere will be run by the X2 Resorts division, who will provide owners with a full range of services, including:
- Common area Management
- Facilities Management
Common Area Management
Privileged owners at X2 Vibe Pattaya SeaPhere will benefit from the use of some common areas and facilities, like those found within a 5-Star Resort. The areas and facilities will be maintained by the management company, just as a resort would be. These areas include the spaces such as walkways, the general landscaped areas and facilities such as restaurant, and swimming pools.
Facilities Management
The facilities and services offered at the X2 Residences will include:
4K Restaurant - As with all X2 Resorts & Residences, there is a 4K Restaurant on site, serving breakfast, lunch and dinner in the traditional X2 Fusion style.
Reception - X2 Vibe Pattaya SeaPhere will have a further added benefit over and above normal residence developments in the form of a proper resort style reception desk.Housekeeping Centre - A crucial part of the overall service package in the shape of a resort housekeeping and laundry set up, complete with professionally trained maids on site.
X2 Vibe Pattaya Seaphere
Lobby surrounded by water feature
Mail room
Sunken garden
Back up office
Management office
Infinity-edge pool
Sunset pavilion
Sand pit
Jacuzzi / Hydrotherapy features
Restaurant and Bar
Rooftop garden with BBQ area
Shower
Waste disposal area
Housekeeping room
Sale Price:5,390,000 Baht
---
Interior Amenities
Personalized Service Room
X2 Vibe Pattaya Seaphere Na-Jomtien 32
Pattaya, Na-Jomtien
Thailand
Sale Type: For Sale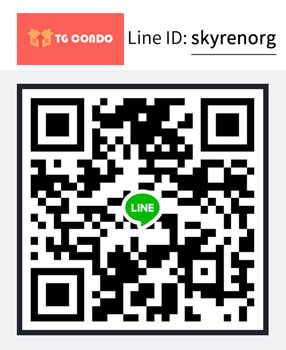 Alex Agent
TG CONDO Thailand
E:
This email address is being protected from spambots. You need JavaScript enabled to view it.
M: +66860522208
Contact Agent
X2 Vibe Pattaya Seaphere Na-Jomtien 32
Pattaya, Na-Jomtien
Thailand
Sale Type: For Sale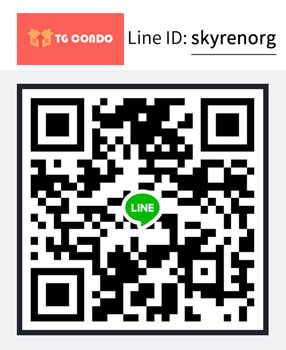 Alex Agent
TG CONDO Thailand
E:
This email address is being protected from spambots. You need JavaScript enabled to view it.
M: +66860522208
Contact Agent
Name
Location
Type
Distance
The information contained on this website has been received from sources which have been deemed reliable. Whereas every reasonable effort has been made to that it is accurate, TG Condo can not guarantee it. Hence no responsibility is assumed for any inaccuracies or discrepancies.